August 11, 2023
spradadmino
Comments Off

on Your Tan, Your Way: Elevate Your Look with Customizable Spray Tans in NYC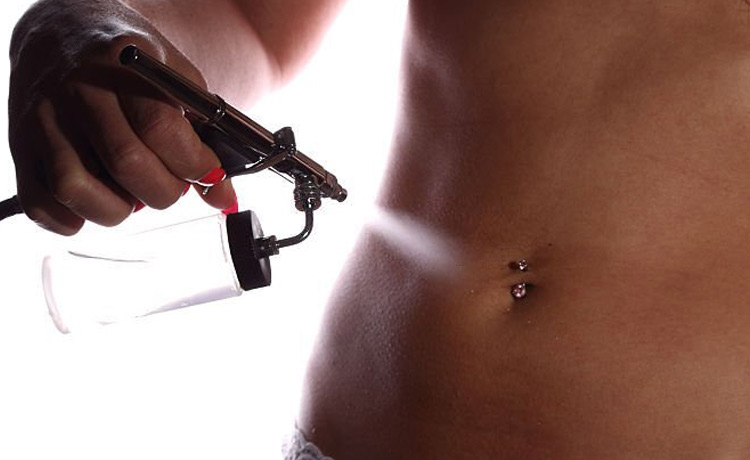 In the city that never sleeps, maintaining a radiant and sun-kissed glow is a priority for many New Yorkers. With the hustle and bustle of everyday life, finding time to bask under the sun for that perfect tan can be a luxury not everyone can afford. Thankfully, Spray Tan NYC offers a modern and customizable solution to achieve that coveted bronzed look without the need for harmful UV rays. Step into the world of Soleil Spray, the ultimate destination for high-quality spray tans in the heart of New York City.
Introducing Soleil Spray: Where Luxury Meets Customization
Soleil Spray has revolutionized the way New Yorkers achieve their desired tans, providing a safe, convenient, and personalized experience. Located in the heart of NYC, this boutique spray tan studio offers a range of innovative spray tanning solutions to cater to every individual's unique needs and preferences. At Soleil Spray, achieving a flawless tan is not just a service; it's an art form.
Tailored to Perfection: The Customizable Spray Tan Experience
What sets Soleil Spray apart is its commitment to customization. One size does not fit all, and their team of experienced technicians understands that every client has different skin tones, textures, and desired levels of tanning. Soleil Spray utilizes state-of-the-art equipment and top-of-the-line tanning solutions that can be tailored to match each individual's needs perfectly.
During the consultation, the expert technicians at Soleil Spray take the time to understand their clients' preferences and skin characteristics. Whether you want a subtle sun-kissed glow or a deep, beach-ready tan, they can create a customized solution that aligns with your specific goals. By offering a range of tanning shades and formulations, Soleil Spray ensures that you leave their studio with a natural-looking tan that complements your skin tone beautifully.
Flawless Results: The Artistry of Spray Tanning
Soleil Spray takes immense pride in the artistry of their spray tanning technique. Their skilled technicians are well-versed in the latest industry trends and best practices, guaranteeing a flawless application that leaves no streaks, lines, or patchy spots. With meticulous attention to detail, they contour the tan to accentuate your best features, leaving you feeling confident and radiant.
Moreover, the tanning solutions used at Soleil Spray are made with top-quality ingredients, providing a nourishing and moisturizing effect on the skin. These formulations not only give you a stunning tan but also leave your skin feeling smooth and hydrated.
Safety First: The Soleil Spray Difference
With Soleil Spray, safety always comes first. Their commitment to providing a safe tanning experience means that harmful UV rays are not even a consideration. Unlike traditional tanning methods, spray tans do not expose your skin to the damaging effects of the sun, reducing the risk of premature aging, sunburns, and skin cancers.
The products used at Soleil Spray are free from harmful chemicals and parabens, making them suitable for all skin types, including those with sensitive skin. Their team ensures that each client's skin is well-prepared before the tanning session, leading to a longer-lasting and even tan that fades naturally over time.
Convenience Redefined: A Spray Tan for Your Busy Life
In the city that never stops moving, Soleil Spray understands the value of time. Their efficient spray tanning process ensures that you can achieve a stunning tan without disrupting your busy schedule. Unlike traditional tanning methods, spray tans require no downtime, allowing you to return to your daily activities immediately after the session.
With the utmost focus on customer satisfaction, Soleil Spray offers flexible appointment options, including late evenings and weekends, to accommodate every client's availability. Whether you need a last-minute glow-up for a special event or regular tanning sessions for a consistent look, Soleil Spray has got you covered.
Conclusion
In a bustling metropolis like New York City, Soleil Spray stands out as the premier destination for customizable and safe spray tans. With their dedication to providing top-notch service, personalized solutions, and a commitment to safety, they have redefined the tanning experience for city dwellers. So, why wait for your next vacation to get that perfect sun-kissed glow? Elevate your look with a visit to Soleil Spray and let their skilled technicians work their magic, giving you the tan of your dreams – your way.