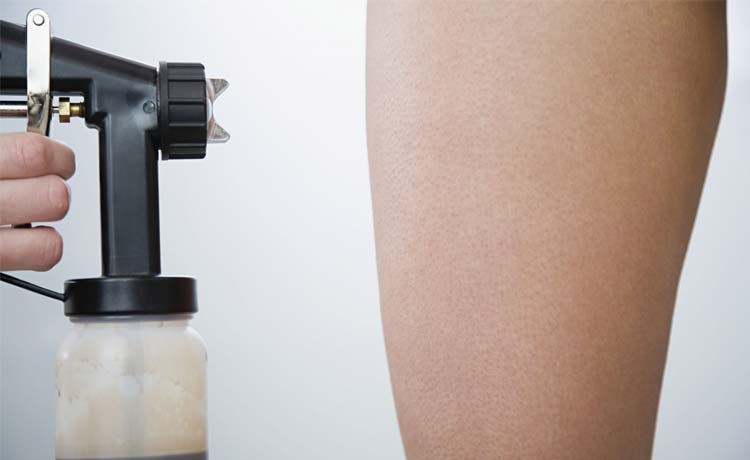 Nestled gracefully along the Hudson River in New Jersey, Hoboken stands as a picturesque city celebrated for its quaint streets, dynamic cultural scene, and bustling community. As the warmth of summer draws near and the yearning for a radiant sun-kissed complexion grows stronger, the search for the ultimate spray tan takes center stage among both locals and tourists. Enter Soleil Glow, the forefront mobile spray tan service in Hoboken, presenting an effortless and customized tanning encounter delivered directly to your doorstep.
The Art of Spray Tanning
Spray tanning has evolved into an art form, providing a safe and efficient alternative to traditional sunbathing or tanning beds. Achieving that coveted golden hue without the risks of UV exposure has never been easier, thanks to advanced tanning solutions and expert technicians. Soleil Spray specializes in this art, offering a mobile service that caters to the busy and health-conscious individuals of Hoboken.
Why Choose Soleil Spray?
Convenience: One of the primary advantages of Soleil Spray is its mobility. You no longer need to carve out time to visit a tanning salon. Soleil Spray brings the tanning salon experience to you, whether you're at home, preparing for a special event, or simply looking to pamper yourself.
Personalized Service: Soleil Spray prides itself on delivering a personalized experience to each client. Their skilled technicians assess your skin type, tone, and preferences to determine the ideal tanning solution for a natural and flawless outcome. This tailored approach ensures that every client receives a tan that suits their individuality.
High-Quality Products: The tanning solutions used by Soleil Spray are of the highest quality, formulated to provide a consistent and long-lasting tan. These products are designed to mimic the natural tanning process, ensuring an authentic appearance that won't leave you looking orange or streaky.
Expert Technicians: The technicians at Soleil Spray are trained professionals who are passionate about their craft. They are well-versed in the science of spray tanning and employ techniques that result in an even and beautiful tan. Their attention to detail and commitment to client satisfaction set Soleil Spray apart.
How Does It Work?
Booking a spray tan with Soleil Spray is a straightforward process. Simply visit their website or contact their customer service to schedule an appointment. On the appointed day, a skilled technician will arrive at your doorstep equipped with a portable tanning booth and all the necessary supplies.
The process begins with a brief consultation, where the technician will assess your skin and discuss your desired tan intensity. Next, you'll step into the tanning booth, and the technician will apply the tanning solution using a handheld spray gun. The solution contains DHA (dihydroxyacetone), a safe and FDA-approved ingredient that interacts with the amino acids in your skin to produce a natural-looking tan. The entire process usually takes around 15-30 minutes.
After the application, the tanning solution requires some time to develop. During this period, it's essential to follow the technician's instructions regarding showering and avoiding activities that may cause sweating. Over the next few hours, your tan will gradually deepen, revealing a stunning and sun-kissed complexion.
Maintaining Your Spray Tan
To extend the life of your spray tan, Soleil Spray provides valuable aftercare tips. These may include:
Hydration: Keeping your skin well-hydrated helps maintain the longevity of your tan. Moisturize regularly with a hydrating lotion to prevent the tan from fading unevenly.
Avoid Excessive Water Exposure: While it's crucial to stay hydrated, prolonged exposure to water can cause your tan to fade more quickly. Opt for shorter showers and avoid swimming pools, hot tubs, and saunas.
Gentle Cleansing: When showering, use mild, sulfate-free cleansers to prevent the tan from prematurely fading. Pat your skin dry instead of rubbing it.
Clothing Choices: Opt for loose-fitting, dark-colored clothing immediately after your spray tan session to avoid any potential staining.
Conclusion
In the heart of Hoboken's bustling lifestyle, Soleil Spray brings the convenience and luxury of a flawless spray tan directly to your doorstep. Their commitment to personalized service, combined with the expertise of their technicians and high-quality tanning products, ensures an experience that leaves you glowing inside and out. As you embark on your journey to achieve the perfect sun-kissed look, consider Soleil Spray your trusted partner in enhancing your natural beauty while prioritizing your skin's health.