October 26, 2023
spradadmino
Comments Off

on Spray Tanning for Special Occasions Wedding, Prom, and More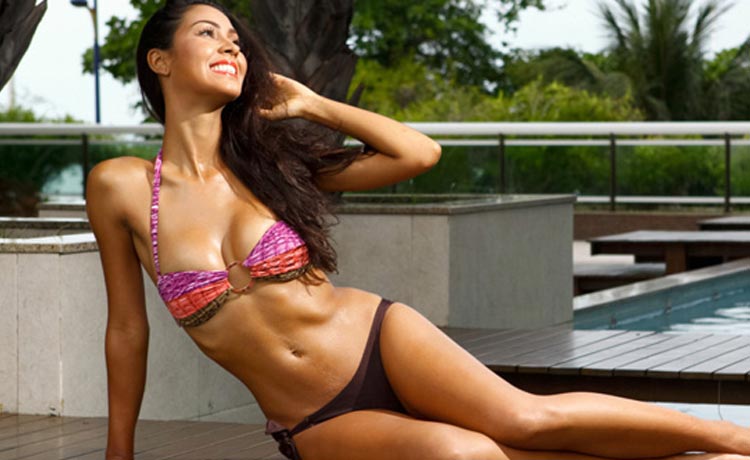 In today's fast-paced world, we all want to look and feel our best for those significant events that make lifelong memories. Whether you're preparing for a wedding, gearing up for prom, or getting ready for any other special occasion, a flawless, sun-kissed tan can make all the difference. That's where Soleil Spray comes to the rescue, providing top-notch spray tanning services tailored to your unique needs. In this article, we'll explore the world of spray tanning for special occasions and show you why Soleil Spray is your go-to solution.
The Magic of Spray Tanning for Special Occasions
Special occasions demand special preparation. When you're getting ready for a wedding, prom, or any other momentous event, you want to look and feel your best. A natural-looking, sunless tan is a game-changer, adding that touch of radiance and confidence to your overall appearance.
Soleil Spray understands the importance of looking and feeling your best during these moments. Our customized spray tans are designed to give you that beautiful, sun-kissed glow without the harmful effects of UV rays. Let's dive into the specifics of how Soleil Spray can make your special occasion truly remarkable.
Soleil Spray – Your Trusted Companion for Special Occasion Tanning
When it comes to spray tanning for special occasions, Soleil Spray is your trusted partner. With a commitment to quality, safety, and professionalism, we stand out as the go-to choice for those who want to achieve a flawless tan that's customized to their unique needs.
Spray Tanning for Weddings
A wedding day is one of the most significant days in your life. It's the day you want to look and feel like a million bucks. But, with all the preparations, you might not have the luxury of soaking up the sun for that perfect tan. Soleil Spray offers a solution that is not only convenient but also safe.
Our professional tanning service is the key to achieving a stunning, even tan that will make you glow on your big day. You can count on us to give you the wedding day tan you've always dreamed of, without the risks of sun exposure.
Prom Spray Tanning
Prom is another momentous event where you want to shine. The perfect dress, the right hairstyle, and a gorgeous tan can make you the star of the evening. Soleil Spray is here to help you achieve that coveted prom glow.
Our sunless tanning services are the ideal solution for achieving a beautiful, even tan that complements your prom attire. Plus, our professional tanning service ensures that your tan will be precisely what you envision, leaving you with a flawless look for prom night.
Special Occasion Tanning
Special occasions can vary widely, from birthdays and anniversaries to formal gatherings and vacations. No matter what the event, Soleil Spray has got you covered. We specialize in providing customized spray tans for all kinds of special occasions.
Our experienced technicians can adjust the tan to your preference, giving you the exact shade you desire. We believe that every special occasion should be accompanied by a special glow, and we're here to make it happen.
The Advantages of Sunless Tanning
The allure of sunless tanning is undeniable, and for good reason. When you choose Soleil Spray for your special occasion tan, you'll enjoy a range of benefits:
UV-Free Tanning: Say goodbye to the harmful effects of UV rays. Sunless tanning provides a safer alternative for achieving that coveted glow.
Customized Tanning: With Soleil Spray, you're in control. Our customized spray tans can match your skin tone and desired shade, ensuring you look your best for your special occasion.
Natural-Looking Results: Our professional technicians have mastered the art of sunless tanning, ensuring that your tan looks entirely natural, with no orange tint or streaks.
Quick and Convenient: With our mobile spray tanning service, you can get your tan in the comfort of your home. It's a hassle-free way to prepare for your special event.
Group Tanning Packages: Planning a special event with friends or family? Ask us about our group tanning packages, so everyone can look their best.
Maintaining Your Spray Tan
Achieving a beautiful spray tan is just the beginning. To ensure your tan lasts and looks radiant for your special occasion, follow these tips:
Exfoliate Beforehand: Exfoliating your skin before your appointment will ensure an even application and longer-lasting results.
Hydrate Your Skin: Moisturized skin retains a tan better, so be sure to hydrate regularly, but avoid oil-based products that can strip the tan.
Avoid Harsh Soaps: Use gentle, pH-balanced soaps to avoid prematurely fading your tan.
Pat Dry: After showering, gently pat your skin dry rather than vigorously rubbing.
Wear Loose Clothing: After your spray tan, opt for loose-fitting, dark-colored clothing to prevent smudging.
Limit Swimming: Chlorine and saltwater can fade your tan, so minimize your time in the pool or ocean.
Re-Apply as Needed: If your special event is more than a few days away, consider scheduling a touch-up appointment with Soleil Spray to maintain your tan's vibrancy.
Why Choose Soleil Spray for Your Special Occasion Tan
When you're preparing for a special occasion, choosing the right spray tanning service is crucial. Here's why Soleil Spray is the ultimate choice:
Professionalism: Our experienced technicians are trained to provide you with a seamless and comfortable experience, ensuring you achieve the tan you desire.
Customization: We understand that each client is unique. We take the time to tailor your tan to your skin type and desired shade.
Safety: Soleil Spray prioritizes your safety by offering a UV-free tanning alternative, reducing the risk of skin damage and premature aging.
Mobile Convenience: Our mobile spray tanning service brings the tanning experience to your doorstep, providing ultimate convenience.
Group Tanning Packages: We offer group tanning packages for your special event, making it easier for everyone to achieve a gorgeous, sunless tan.
Soleil Spray is your partner for achieving a radiant glow for weddings, prom, and other special occasions. With the expertise of our professional tanning service, the convenience of mobile spray tanning, and the safety of sunless tanning, we're here to ensure you look and feel your best. Say goodbye to the risks of UV exposure and hello to a stunning, customized tan for your special day. Trust Soleil Spray to make your special occasion truly unforgettable!